This is Brett Kavanaugh:
Right now, he has been nominated to complete the final seat of the nine seats of Supreme Court of America. Once he is confirmed he will serve for life. 
Why is this so important? 
The Supreme Court of Justice is the HIGHEST power in the judicial system in the United States.
IF Kavanaugh is on board with Trump, Trump basically has the power to exercise his extreme presidential power.
When asked about abortion rights, Kavanaugh called birth-control pills,
"abortion-inducing drugs,"
and basically, without actually saying it, Kavanaugh has an "extraordinarily broad view of how religion can be used to avoid complying with the law" Which "would give organizations tremendous power to bring claims in order to refuse to comply with laws —including anti-discrimination and consumer protection laws — that they claim to violate their religion."
When asked about Roe v. Wade Kavanaugh was very vague.
What is Roe v. Wade?
Roe v. Wade was decided by the Supreme Court on January 22, 1973, affirms the constitutional right to access safe, legal abortion. More than 40 years later, Americans overwhelmingly support the decision.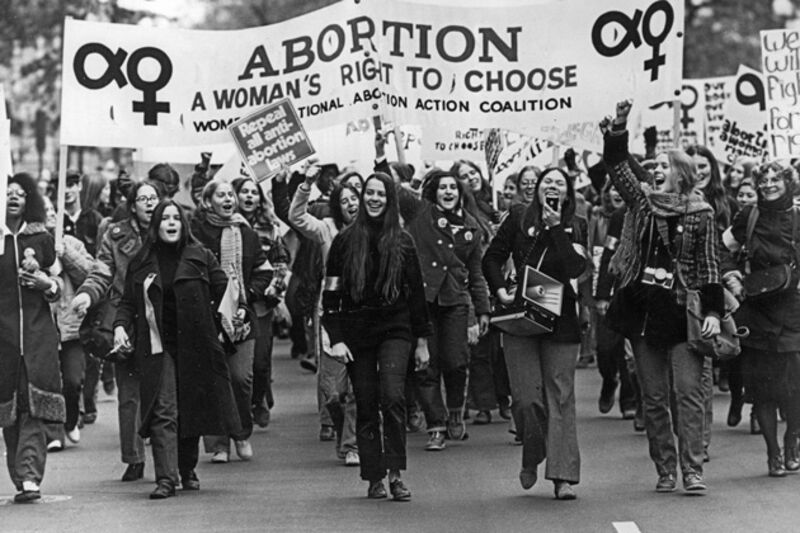 Ultimately, Kavanaugh says that he understands why people care so much about Roe v. Wade BUT doesn't tell Americans anything about how he would actually rule.
Planned Parenthood is America's most trusted provider of reproductive health care. Planned Parenthood's expert healthcare professionals are dedicated to offering all people high-quality, affordable medical care.
Kavanaugh believes that Roe v. Wade is NOT settled law, this should be ALARMING for many Americans, Kavanaugh states, "Court can always overrule its precedent" ….
This is Kamala Harris: 
When Kamala Harris asked Kavanaugh, "can you think of any laws that give the government the power to make decisions about the male body?"
Kavanaugh answer, "I am not… I am not thinking of any right now Senator."
Who are the women that accused Kavanaugh of sexual assault?
This is Deborah Ramirez 
Ms. Ramirez, 53, said in an interview published in The New Yorker on Sept. 23 that during the 1983-84 school year at Yale University, when she and Judge Kavanaugh were freshmen, he exposed himself to her during a drinking game in a dorm suite.
This is Julie Swetnick 
Ms. Swetnick,55, accused Judge Kavanaugh of sexual misconduct at parties while he was a student at Georgetown Preparatory School in the 1980s.
Ms. Swetnick said she observed Judge Kavanaugh at parties where women were verbally abused, inappropriately touched and "gang raped."
She said she witnessed Judge Kavanaugh participating in some of the misconduct, including lining up outside a bedroom where "numerous boys" were "waiting for their 'turn' with a girl inside the room." Ms. Swetnick said she was raped at one of the parties, and she believed she had been drugged.
This is Christine Blasey Ford
Dr. Blasey, 51, is a research psychologist at Palo Alto University.
Blasey came forward in an interview published by The Washington Post on Sept. 16, saying that Judge Kavanaugh had sexually assaulted her when she was about 15 at a party in suburban Maryland in the early 1980s.
She described a drunken Judge Kavanaugh pinning her on a bed, trying to take her clothing off and covering her mouth to keep her from screaming. "I thought he might inadvertently kill me," the newspaper quoted her as saying. "He was trying to attack me and remove my clothing."
Dr. Blasey said a friend of Judge Kavanaugh, Mark Judge, was in the room and participated in the assault. He has denied the allegations.
What does the president of the United States think of this?
Trump mocks Christine Blasey Ford 
At a "Rally" on Tuesday, October 2nd, 2018 Trump mocks Christine Blasey Ford.
Trump mocks Ford's testimony, "How did you get home? I don't remember. How'd you get there? I don't remember. Where is the place? I don't remember. How many years ago was it? I don't know."
Trump's comments were met with laughter and applause from the crowd.
"I don't know. I don't know," the President continued. "What neighborhood was it in? I don't know. Where's the house? I don't know. Upstairs, downstairs — where was it? I don't know — but I had one beer. That's the only thing I remember."
The president who is supposed to represent ALL Americans, publicly mocked one that testified against Brett Kavanaugh, which followed with laughter and applause.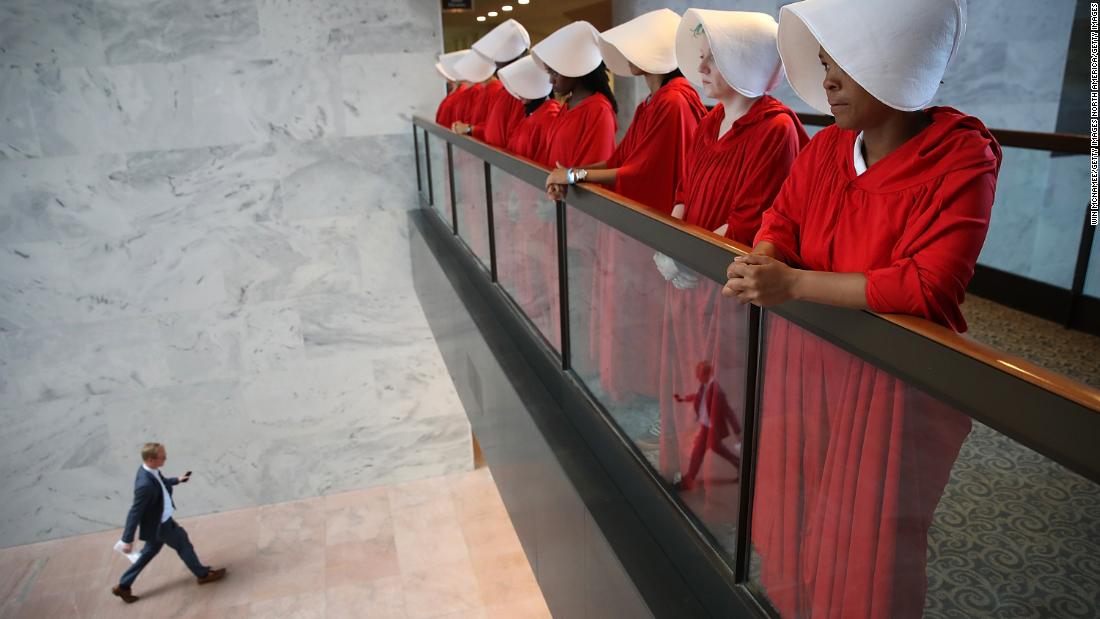 Women dressed in costumes from The Handmaid's Tale to protest how Kavanaugh has the potential of taking away women's reproductive rights and erode access to birth control.
BOTTOM LINE: For generations now, people have had the right to make their own personal decisions about when and whether to become a parent, including the right to access safe, legal abortion services.
If Kavanaugh, who seems to want to overturn abortion and wants law to be more religious based …. women will be stripped of their own body rights.