What is International Day of the Girl? 
In 2011, the United Nations declared October 11 as International Day of the Girl Child, to bring awareness to unique challenges girls around the world face every day.
Today is a global call to action.
"From the moment a child is born, she can grow up to be a scientist, author, business leader, mother, teacher, or anything she may choose to be. Providing her with healthy options, education, and resources to make her own choices means removing some of the obstacles she may face."
"The 1.1 billion girls of today's world are challenging the status quo. They're redefining girlhood, and they're doing so against the odds.
Across the world, girls face adversities that hinder their education, training, and entry into the workforce. They have less access to information, communication technology and resources, such as the internet where the global gender gap is growing.
A quarter of young people, most of them girls, are neither employed nor getting an education or training.
This year alone, 12 million girls under 18 will be married, and 21 million girls aged 15 to 19 years will become pregnant in developing regions.
And yet, they persist, they succeed. They are innovating technology to solve global challenges, they are standing up for the environment, they are raising their voices against violence and they are preparing to run for office."
Depending on where she lives, a young girl's challenges will vary and how we approach addressing these issues will change.
Listen to stories: 
A refugee from Iraqi Kurdistan, Taffan Ako fled to Sweden in 1997 with her family. Today she is the Coordinator of One Young World Ambassadors for Scandinavia and Eastern Europe and founder of EmpowHERment, an organization that assists women and young girls who have been former ISIS sex slaves or victims of human trafficking. Her foundation finances integration projects for children and women in Europe and in Iraqi Kurdistan. Ako was one of the Young Leaders attending the EU Development Days in June 2018 and spoke to UN Women about her experience growing up as a refugee in Sweden and her activism today.
Read more about Ako' story by clicking here.
African Girls That are Coding to Make a Difference 
The African Girls Can CODE initiative uses a "spark interest" approach to attract young girls towards coding at early stages when they are contemplating about future careers. Upon completing the programme, participants have the knowledge, skills, and competencies to forge careers in ICT. It also equips each girl with enterprise know-how, to ensure their financial security.
What can you do?
In our Western society, it is important to recognize your privilege. There are various initiatives you can partake in, right in your own community. I have listed a few below in the Hamilton and Niagara, Ontario area.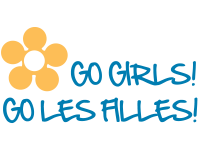 The Go Girls! the program consists of seven mentoring sessions, held over a 7-10 week period, within school facilities. Each 1.5-2 hour-long session is loosely structured around four themes: physical activity, healthy eating, self-esteem, and communication skills.
HWDSB Foundation
Prom Project Hamilton
Prom Project Hamilton was created by the HWDSB Foundation to assist students' with formal wear for their proms, graduations, formals, and other special events so they can attend feeling stylish, confident and proud. Prom Project Hamilton does not require proof of financial need, and promotes a positive and inclusive environment, created to support those students with formal needs who may choose not to attend their special event because of financial challenges. All items are new or gently used from the private and business communities and are free of charge. All clients are treated with respect, dignity and are assisted by volunteers who are dedicated to supporting students and making the experience an impactful journey towards their upcoming milestone event.
Plan Canada
Because I am a Girl
Girls can change the world, but they can't do it without you. A donation to Because I am a Girl gives you the multiplier effect because when girls are educated, healthy and empowered, they lift themselves, their families and communities out of poverty.
Make a lasting impact and help break the cycle of poverty with a monthly sponsorship or a one-time donation. Every dollar counts.
Brock University's Champions of Change: Brock University's very own club that helps fundraise for Plan Canada to make a difference in the lives of girls all across the world!