So what are the midterm elections? Well, 18-year-old, Yara Shahidi on NowThis explains, it's exactly what it sounds like, an election that happens in the middle of the presidential term.
Why is that important? Well, Trump…
So control Congress = control the country. Basically, 435 seats in the House are up for grabs and that's just the federal government. 36 seats are up for grabs for governor which is local government that can make impacts on debt-free college, redrawn congressional districts, legalize cannabis, criminal justice reform. So Midterms Matter. Voting Matters.
According to the New York Times, "The candidates in the midterm elections are among the most diverse set to run in the history of the United States." Diversity has become a political movement in the 2018 midterm elections as women, people of colour and lesbian, gay, bisexual, and transgender candidates are now running for Congress (the Senate and House of Representatives – writes national legislation) and governor. That's something to celebrate!
If they won, the efforts of Stacey Abrams (first black woman elected governor of any state), Marsha Blackburn (first female senator), and Jared Polis of Colorado (first openly man to be elected governor) and many others would have created long-lasting impacts on political representation. Although they did not win, they have made pivotal shifts in America's political history.
"There is a sense that our communities are under attack and we are the best advocates for policies that will fight back against those attacks," said Sayu Bhojwani, president of New American Leaders, an organization that helps immigrants run for public office.
So, let's get to know the Female House Candidates: 
Katie Arrington, Kara Eastman, Amy McGrath, Ayanna Pressley, and
Alexandria Ocasio-Cortez: Youngest women ever elected to Congress (YAS GIRL)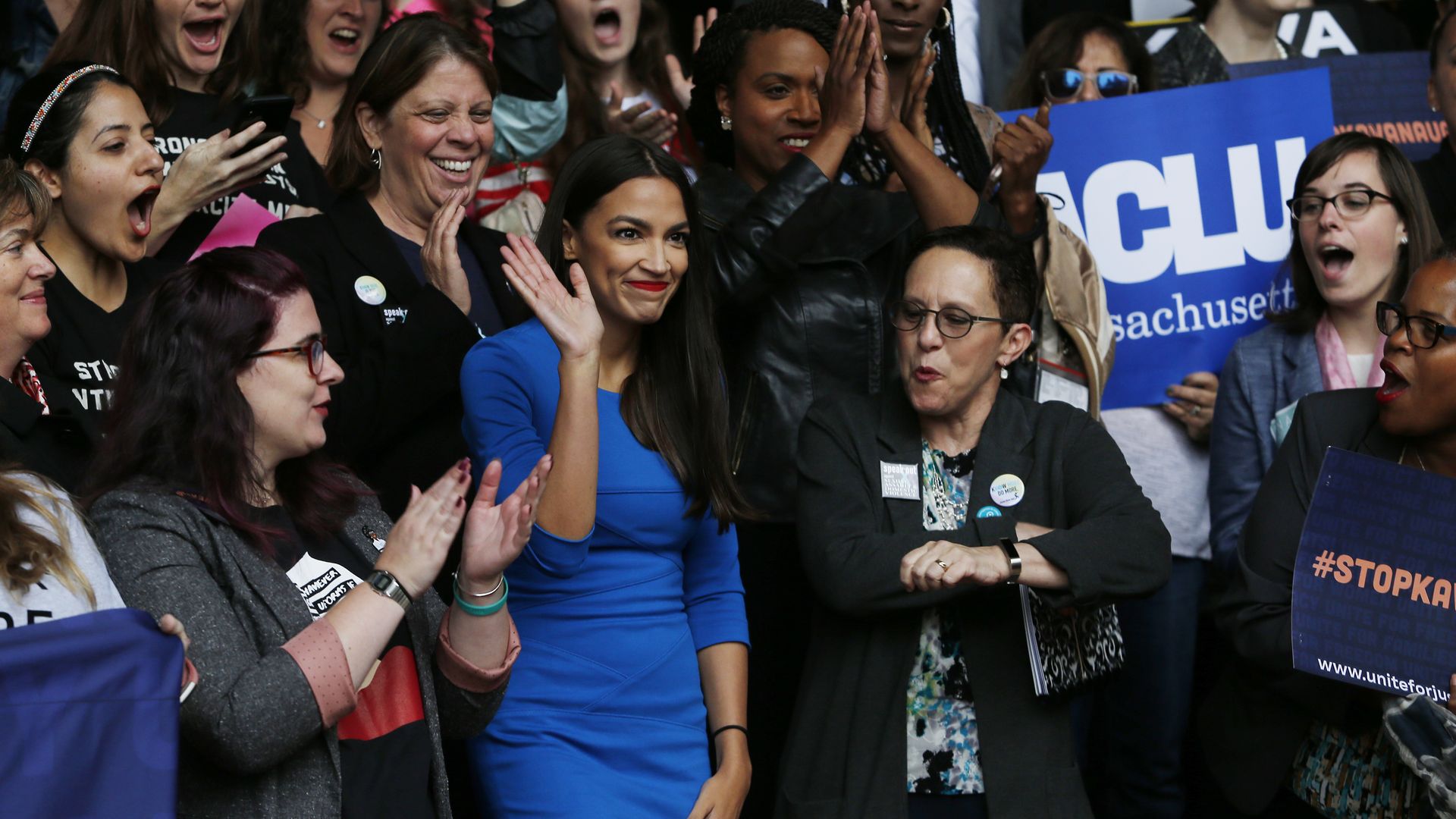 Lauren Underwood, a millennial and registered nurse, one of the youngest Black women in Congress. (GET IT)
In Florida last week, Ron DeSantis, a Republican, was questioned at a far-right conference when a campaign contributor, called Barack Obama, racial slurs on Twitter. And a member of Mr. DeSantis's finance team, David Bossie, was suspended from Fox for telling a black Democrat on air, "You're out of your cotton-picking mind." Mr. Bossie, who was also a deputy campaign manager for Mr. Trump, later apologized.
DeSantis' opponent, Andrew Gillum, a Democrat, shot back: "I'm not calling Mr. DeSantis a racist. I'm simply saying the racists believe he's a racist."
Transforming and paving the current and new generation of diverse political representation in the White House has certainly made history in the last few days. The question now is, how do we turn this energy into political power for women, people of colour, and +2LGBTQ communities?